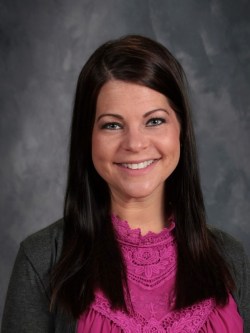 Teacher of the Year 21-22
Hallsville Intermediate is proud to announce our

Teacher of the Year for the 2021-2022 4th grade math teacher,

Mrs. Tiffany Cargill!

I am a proud Bobcat graduate returning to Hallsville to teach at my alma mater. I fell in love with teaching during my years at Louisiana Tech University. During my time there I realized my passion for teaching and the joy I found in the classroom. After college, I came back to Hallsville and married my husband Chad. We have two children, Conner and Tatum, who are future Bobcats themselves. I LOVE to dance and enjoy spending time with my family and friends. I could not be more proud to be a part of the HISD family.