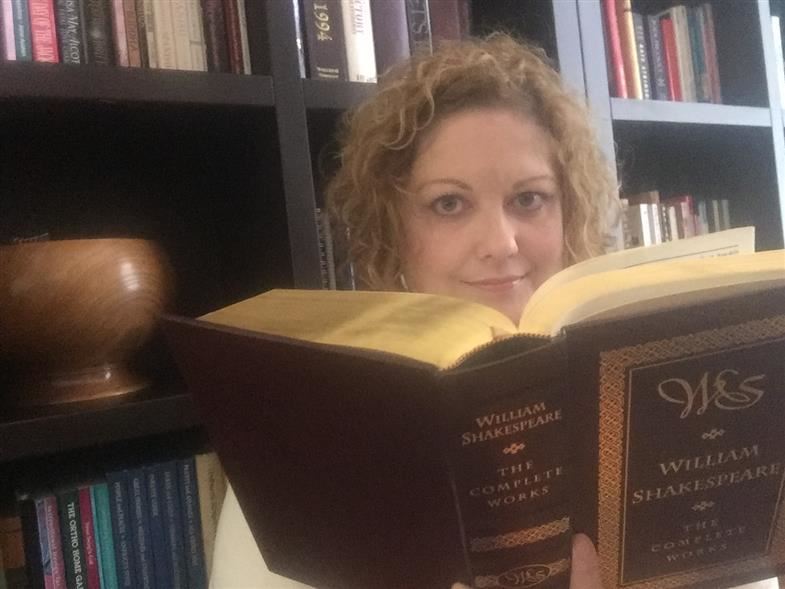 Phone: 903-668-5990 x 4238
Email:
Degrees and Certifications:
CERTIFICATION Secondary English, Grades 6-12 EDUCATION *Master's in Curriculum and Instruction-UT Tyler *LeTourneau University (Teaching Certification) *Texas A&M University, College Station (BS in Political Science, Minor in English)
Ms.

Jennifer Roberts
Hi there! It's nice to meet you. To know me, you should know these 16 things:
I love teaching and working with kids every day. I've been teaching in Hallsville since 2002. I've been teaching pre-AP since 2004.
I went to Pine Tree and Texas A&M.
I wanted to be an astronaut until college. I changed my major because there weren't many jobs out there for Aerospace Engineers. I like the logic of math, but I have a passion for English.
I love holidays and flowers and all things red.
I was diagnosed with breast cancer when I was 39. I had surgery, chemo, radiation, and more surgery. Now I try to help people on that same journey.
I have the best friends in the world. They have helped me laugh and cry through divorce, cancer, and life.
I have an affinity for cars and fashion. I have a weird memory for both. I can remember what I wore on the first day of school for all of the last 15 years. I can remember what my friends wear on important occasions. I know what almost everyone I know drives.
I love Coke, pancakes, cupcakes, cheeseburgers, and banana Laffy Taffy, and hate coffee, bananas, cooked fruit, cereal, and sandwiches.
In the 80s I used to get a perm on my straight hair. One day, it stuck. Now my hair is naturally curly.
It's important to me to help kids achieve their college dream. I teach ACT/SAT bootcamps and a class.
I love sci-fi and really bad movies. I don't like reality TV.
I'm the National Honor Society adviser. It's very important to me as a Christian to serve others.
I am always a few minutes late. I don't like to be early and by myself.
I don't wear the same outfit twice in a school year.
I'm bossy and sarcastic and bluntly honest.
I'm a nerd. I love reading and learning!
Click here to see my website.