About Biology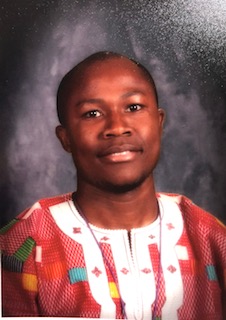 Phone: 903-668-5980 ext;4005
Email:
Degrees and Certifications:
BA-Biology TEA-Certification (8-12 Life Science)
Mr.

Bopleh Mah

Welcome to Mr. Mah's website. Here are some things you should know about me. I was born and raised in Monrovia, Liberia -West Africa. I graduated from St. Mary's Catholic High School(2003) and migrated into the US(settled in Lynn, MA). In 2007, I relocated to Texas and attended the University of North Texas. I graduate with a BA-Biology and a minor in Chemistry Remember, knowledge of the world can only accompany us as far as death; but there is a knowledge which we can gain that perpetuates far beyond death( I call HIM YAHWEH). To all my students, I developed this site just for you brilliant scholars. There are lots of resources on here and I expect you to utilize them. Please feel free to comment and share ideas with me and your other classmates. My secret to life is: Live, Love, Forgive and Never give up for the days we are given are from above.