Return to Headlines
2019 Accountability Report Card
Hallsville ISD recognizes the complexity of the new state accountability system. Along with districts across the state, our staff spent the better part of the year in 2017 learning and studying the new model so that we could understand it ourselves. Unlike the calculations involved in typical mathematical averaging, the formula set out by the Texas Education Agency combines multiple data points that are weighted differently to arrive at the final accountability score and rating. Unfortunately, it is not a matter of just adding each campus's score and rating, dividing by the number of campuses and arriving at an average number. Additionally, each campus gets its own rating and then all of the students' scores are put together to form the district's stand-alone rating.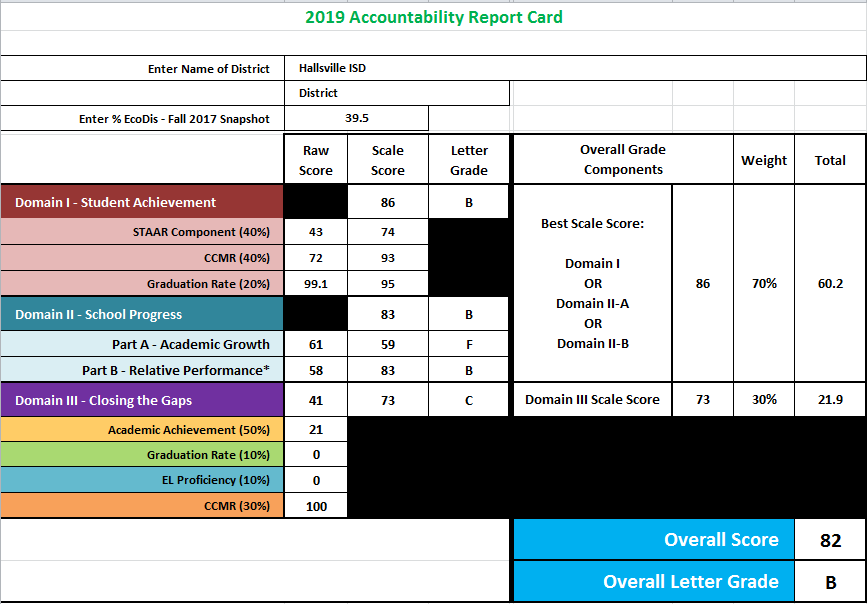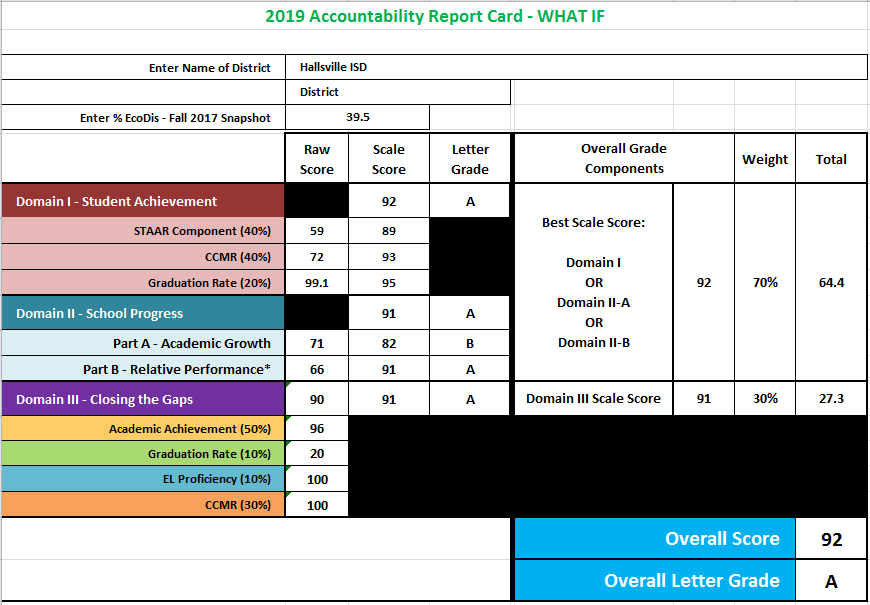 The following are important to understand with campus and district ratings:
Campus ratings do not include everything that a district rating includes:

Elementary campuses do not include the growth measure.
K-8 campuses do not include the College, Career & Military Readiness (CCMR) data.
K-8 campuses do not include graduation rate data.

The high school and the district do include all of the above data in final accountability ratings.
When all of the data is pooled together, the district received a "B" rating. If the rating had included only our brick and mortar campuses, we would have scored an "A".
These are the facts and are actual representations of the hard work our students and staff are doing in HISD. We remain committed to continuous growth for all of our campuses and are very proud of everyone in HISD! We discuss these academic topics, goals and ratings often at our public board meetings and our board meetings are open to anyone from the public.