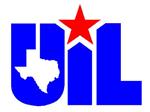 Dear Parents and Guardians,
We are allowing every child who signs up to participate in initial UIL team practices. The UIL Academic program is designed to enrich student learning and provide students with a competitive opportunity. Again this year, our 2nd and 3rd grade UIL members from East and North Elementary will compete against each other. After that screening competition at the end of January, the top 3-5 performers in each event (depending on the event and UIL regulations) will continue on to the district meet at Pine Tree on Friday, February 15th and compete against students from other East Texas elementary schools.
Before the HISD screening competition at the end of January, participants will attend after school practice at their home campus on the following dates from 3:15-4:00:
January 8, 10, 15, 17, 22 and 24.
After the HISD screening competition, the top performers from both elementary schools will qualify for district meet and will continue to practice at their home campus. Remember these practices will only be for the top performers in each event after the HISD screening at the end of January. We will inform you if your child made this team or not before these practices begin. HISD UIL team after school practices will be on the following dates:
February 5, 7, 12, and 14.
All practices will take place from 3:15-4:00. You will need to pick your child up on all practice days at 4:00 each day at their home campus.
If your child will be available to participate in after school UIL practices and the event in Pine Tree on February 15th (if they make the district team), please fill out the attached form and return it by Friday, December 7th.
Important Dates:
Dec. 7 - Deadline to return attached permission form
Jan. 8 - After school practices at home campus begin (see above for specific practice dates)
Week of Jan 28 - HISD team screenings
Feb. 1 - Parents and students notified if they made district UIL team or not
Feb. 5 - Joint after school practices begin for students who made district UIL team (more details to come)
Feb. 15 - UIL District Competition at Pine Tree (more details to come)
Please let us know if you have any questions about the UIL Academic program. Thank you!
Ashley Zucosky Tracy Conway Doug Childs
East Elementary UIL North Elementary UIL HISD UIL Coordinator
azucosky@hisd.com tconway@hisd.com dchilds@hisd.com
903.668.5990 ext.1636 903.668.5990 ext.1320 903.668.5990 ext. 2043