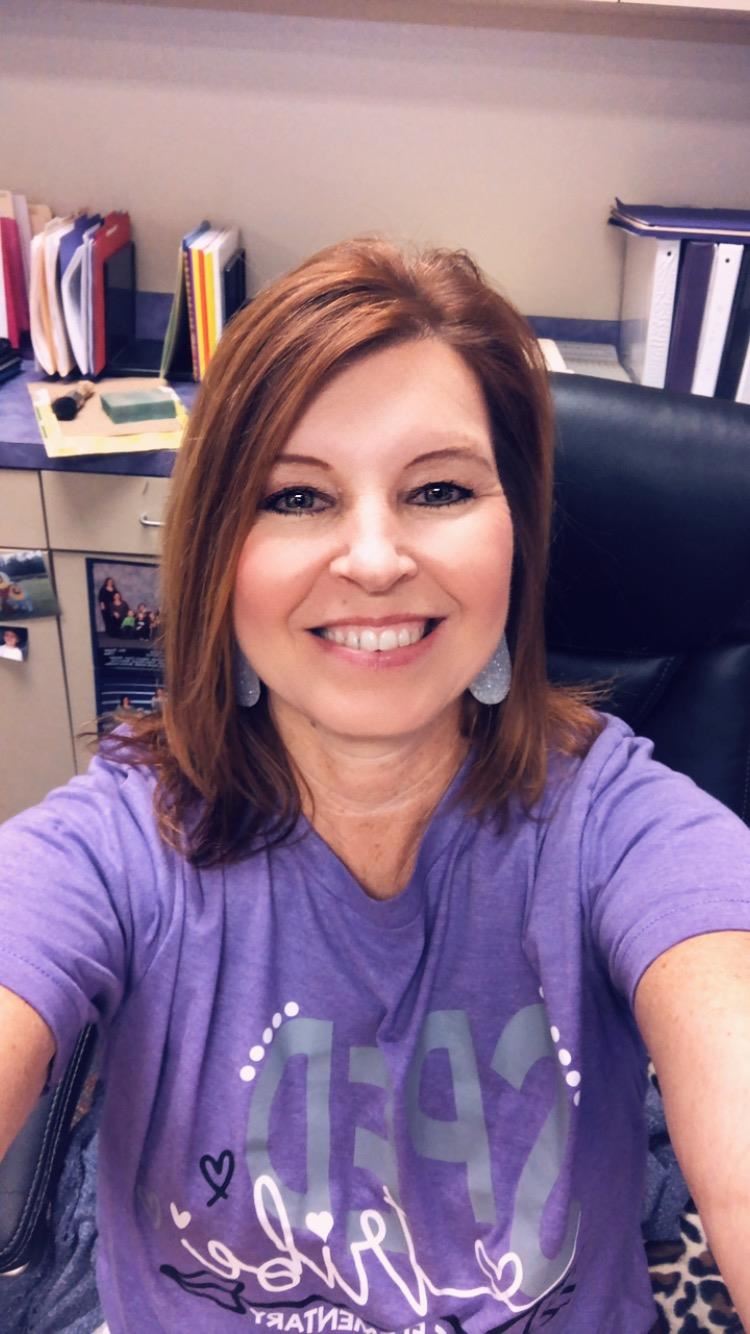 Phone: 903-668-5990 extension 1663
Email:
Degrees and Certifications:
Special Ed. Certification- Birth to 21 years of age Early Childhood certification
Mrs.

Rogas'

About Me: I started teaching in Hallsville ISD in the fall of 96'. I enjoy teaching and can't picture myself doing anything else. I am so excited about the upcoming school year and I look forward to teaching your child this year and watching him or her grow. I will work with each student to the best of my ability to ensure that he or she reaches their full potential this year.

Here is a little information about me. I have a wonderful husband, Craig and two amazing kids, Macy and Carter. My passion is working with young children. My hobbies include whatever my kids are doing at the time. Working with me this year will be Sandy Boddie and Kim Doron. These ladies are wonderful!! They are a great asset to our room!
PPCD Supply List
2 boxes of facial tissue
2 bottles of hand soap
1 red and blue folding mat
An extra set of clothes for accidents.
Your child will need to bring their own snack. Please label it with your child's name.
Mrs. Rogas' Daily Schedule
7:30-7:55- Children arrive/check folders, CCVS*,choose lunch item, busy baskets and bathrooms
7:55-8:30- Morning announcements and breakfast CCVS*
8:30-8:45- Restroom, CCVS*, get ready for Whole Group Time
8:45-9:05- Whole Group Learning Time CCVS*
9:05-9:15- Bathroom, CCVS*
9:15-9:35- Bobcats in Motion CCVS*
9:35-10:30- Unique Learning,, Manipulative Workstation and IEP Workstation CCVS*
10:30-10:40- Get ready for lunch (bathroom and wash hands) CCVS*
10:40-11:10- Lunch CCVS*
11:10-11:25- Recess CCVS*
11:25-11:40- Bathroom, drinks CCVS*
11:40- 11:50- Get ready for rest time/mats CCVS*
11:50-12:00- Read short story
12:00-1:30- Rest Time (teachers eat lunch /30 min.)
1:30-1:45- Snack CCVS*
1:45-2:00- Get backpacks ready/load buses
2:00-2:45- Conference
2:45-3:00- Prepare for Pick up duty
*CCVS- Children Check Visual Schedule
Thank you,